SENIORS…SAVE THIS POST!
Here are 3 common senior session wardrobe mistakes to keep in mind when planning your session!
1. Same style throughout every outfit: don't show up to your senior session with the same kind of clothing piece (for example, maxi dresses) or the same vibe (for example, sophisticated) for every single outfit. Get some variety in there! Bring different kinds of pieces like denim for one outfit, something a little more dressy, then a skirt or some shorts and make sure they range from casual to sophisticated and everything in between! Alanah did amazing choosing her outfits, pictured below!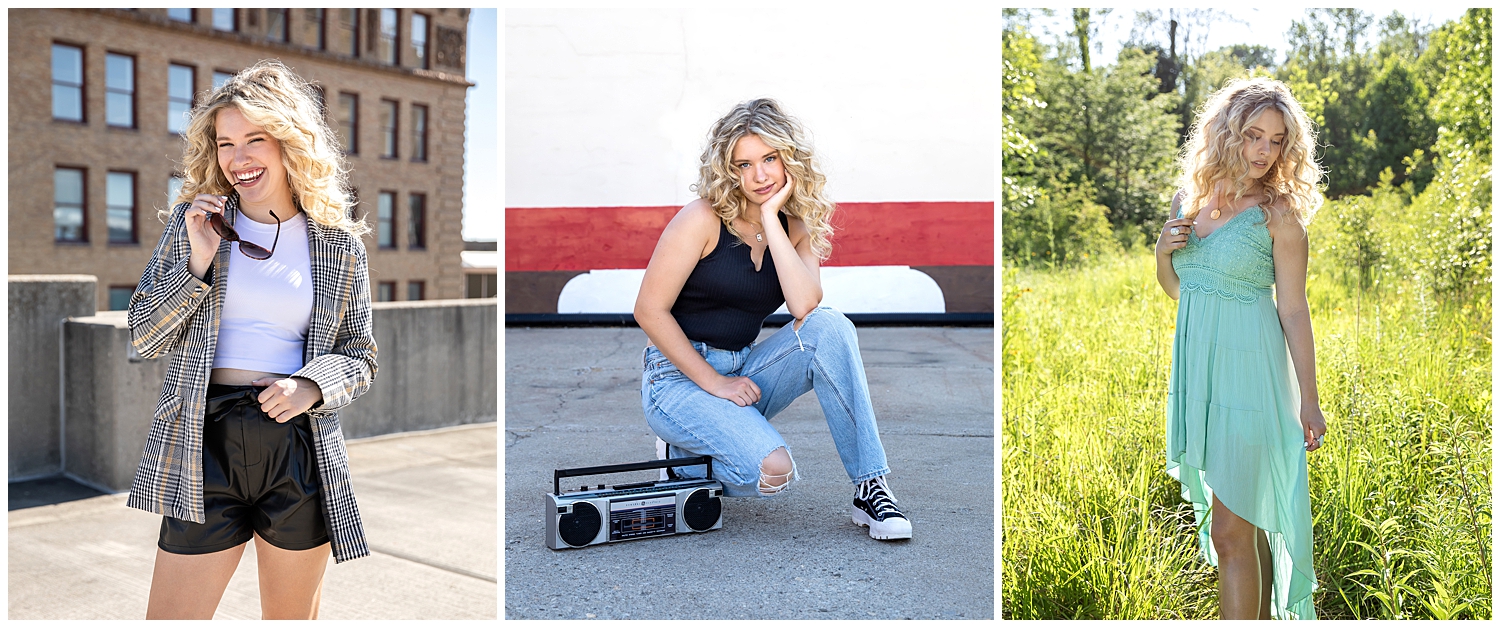 2. Colors that don't complement your skin tone: wearing the wrong colors for your skin tones can make you look washed out and very drab. To stay looking fresh and your best, go with colors that are known to fit your seasonal shades, like warm, cool, or neutrals. This warm tone dress on Adryana is perfection!
3. Outfits that aren't authentic to you: don't wear something you'd never normally wear. The last thing you want to do is look back on your senior pictures years later and wonder what the heck you were thinking. Stay true to you when it comes to your outfit selection! Hayley stayed true to herself, by choosing this fun yet edgy outfit!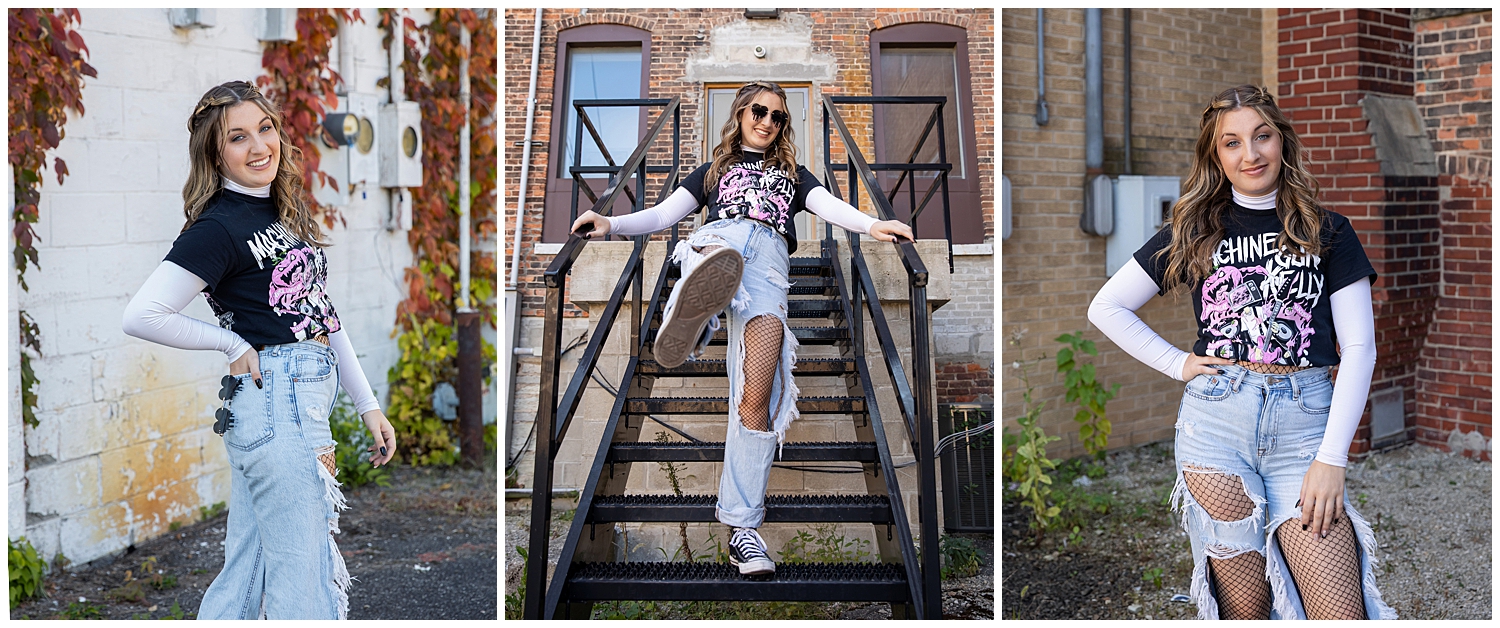 Want more wardrobe help for your senior session? We have a FREEBIE for you! CLICK HERE for our free guide: 5 Steps For Planning Your Senior Photo Wardrobe!